A Fashion Forum
With 2D Virtual Try-On
Clothes for U, Community for Us.
We take advantage of AI techniques to improve your joy and experience.
Who we are?
We are the team that works hard on establishing the best-of-all-time forum to help everyone find their best style, and share joy with others anytime they want.
Smart.
Our forum use the classic 2D Virtual try-on technique and other related AI techniques, to make your best experience.
User-Friendly.
Our Forum features for our simple designing style. We plan to make it easy to use for users from all range of ages.
Powerful.
Our Forum supports a bunch of convienient tools and extensions, which can be the strong backbone for keeping improvement.
Build for Future.
We attempt to connect our forum to e-commerce service provider for more powerful supports. Our forum will not only try-on but also turn into the best advertising type in no time.
Sign Up
One click to sign up, free and safe forever.
Try-on
Upload any photo of yours, and select one of the clothes we provide to you. Our website use PF-AFN deep learning model for virtual try on, and GFPGAN + Real-ESRGAN to make high resolution outcome. You can store the best outcome with the background image you like in our server.
Post
As a forum, our website support post article feature. You can choose any image you stored, and write descryption to post an article on our forum.
View Other's Idea
We have our own bulletin board. You can view other's post, interact and give advise to everyone you like.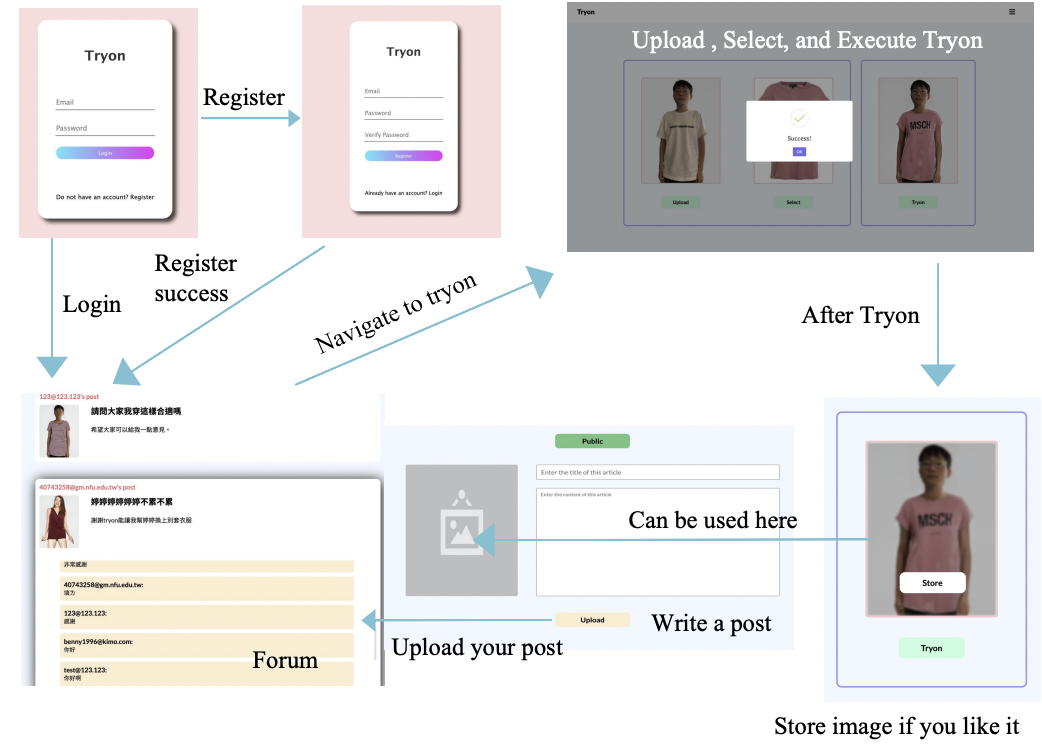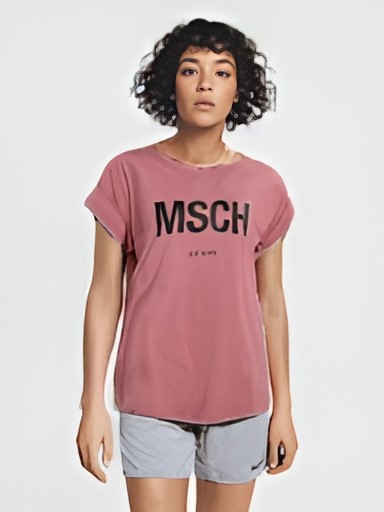 Feature Techniques Our Forum Use.
To make your journey delightful, we make your forum powerful and smart, and we are still growing up. The following are features that we are confident to show you:
Cloud-Based
For cloud storage and high backup security, we use firestore, a Firebase application for our forum.
Firebase is a platform developed by Google for creating mobile and web applications, and firestore is the NOSQL storage space that used on firebase applications. For our forum, we use it for authentication, image storage, and article storage.
Automatic AI suggestion system
We take advantage of Vgg-16 model and cosine similarity to find the best matches that meets your favor. All the data collection are promised to be not sensitive, simple, and closure.
Vgg-16 is a pretrained deep learning model of convolutional neural network, which features for classification and detection. For our forum we use the second-last layer as our output layer, in order to get the cosine sumilarity of inputs, which is the baseline when we selecting which selection of clothes is the most similar to your history selection.
Best image quality
Our team keeps improving our virtual try-on quality. We use not only PF-AFN to make basic fitting result, but also GFPGAN + Real-ESRGAN techniques to make the resolution best of all time.
Trimap Generator and FBA matting are used for image preprocessing. Since the original background will impact on our try-on effect, we need to remove it first. We use Trimap Generator to make an object masking image, and use the original image + object masking image as input to do FBA matting, and alter the background by white color.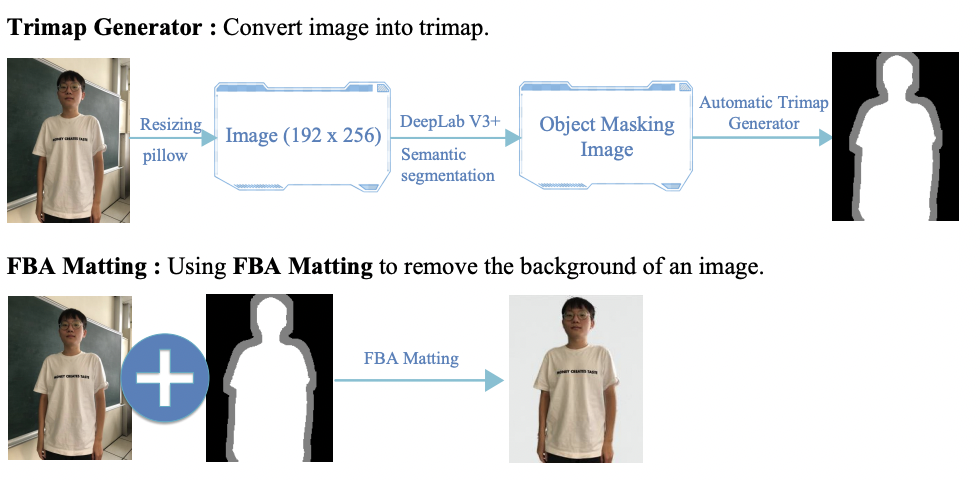 PF-AFN is a deep-learning model focused on 2D virtual try-on. It is trained based on VITON dataset. We use this model as your main model for processing to combine clothes image and user's photo together.
Real-ESRGAN is the model that used for general image restoration. we pick this model to improve the image quality of our try-on outcome. However the face quality is still not so well, so we use GFPGAN, a model that aims on face image restoration, to do the advance adjustment.
Post Article
Our forum can do article post things, which can be a startup for you to our worldwide community. You can easily choose your best fitting outcome, and write anything you wanna share with others.
Community
You can view others' idea, and give advise anytime and anywhere. We encourage anyone to share any thought, and make the community better. There is only one rule you need to obey: Be polite, or our HateSonar NLP model will teach you how to do so.
HateSonar is an English offensive words detection, we use its API for our forum to detect hate speech, and for non-English dirty words, we use Google Translate API to translate it into English before pass it to HateSonar translate other language into English.
Free
Our forum attempt to establish a pay-for-want system, which means all your behaviors are free, you can save your money, and pay them for the clothes that matches you the best.